NEXT GIG: Fri 18th October 2019 – The Slimline Shufflers at the Kingsdown Wine Vaults, Bristol
The Slimline Shufflers play New Orleans inspired blues and boogie, with a fresh take on timeless classics alongside our own compositions.  With Henry Slim on vocals and harmonica, Eric Arthur on piano, Jai Widdowson-Jones (Hannah Williams & The Affirmations) on drums and various talented guest musicians.
Have a listen to our EP Nine Lives and come along to one of our gigs. If you want to want us to play at your venue, please contact us.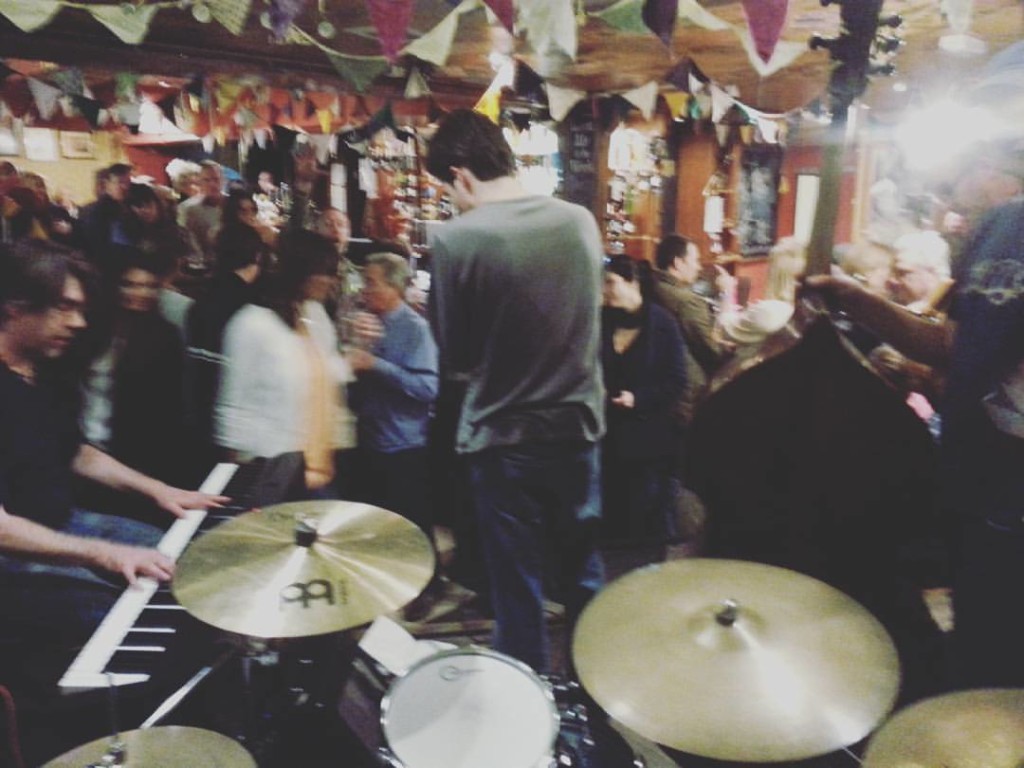 A clip of The Slimline Shufflers playing Kansas City, Emma Holbrook on drums.